Why decorate his company office?
Business decoration can be sometimes overlooked for reasons of time, budget, hierarchy... Yet a beautiful decoration interior can make all the difference for the company. It is indeed a double challenge: an issue of communication and management.
Wall decoration: a communication for the business challenge
It is often said that it is the first impression that counts... and it is paramount when it comes to your business!

When your visitors, customers or prospects, discover your offices, a beautiful Wall decoration can make all the difference and return a serious image of your company, its officers and its employees. Conversely, a neglected business decoration may give the wrong impression.
The decoration of your company is like a showcase whose elements, including the wall decor, contribute to the highlight.
The lobby, for example, is a strategic location, this is the first place that will be "parsed" by your visitors. Absence of paintings, an art photography may replace a wall decoration and suffice to establish confidence.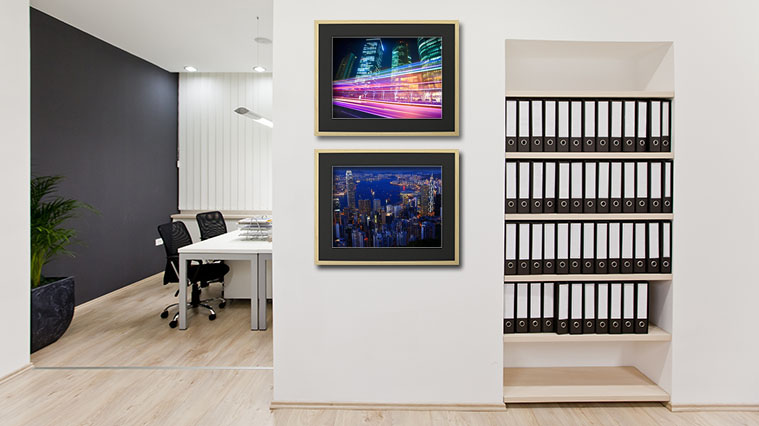 To help you decorate your businessPicturalimited offers its collections of photographs of art for a reasonable budget. A beautiful decoration of business, an asset management.

Never forget that the people who spend the most time in your premises are your employees and yourself.
However, the work environment is an important factor of comfort, concentration, wellness, motivation and therefore efficiency! It is essential not to neglect this aspect to help make your business a place or it is good 'working '. Attention that will be certainly appreciated by your employees and will show your consideration for their work.
For your wall decor, think of our collections of photographs contemporary, sober and modern, they blend into any environment!
To hang frames and tables, simple: ask for Rails!