Decoho.com, spécialiste de l'accrochage de tableaux pour les galeries d'art.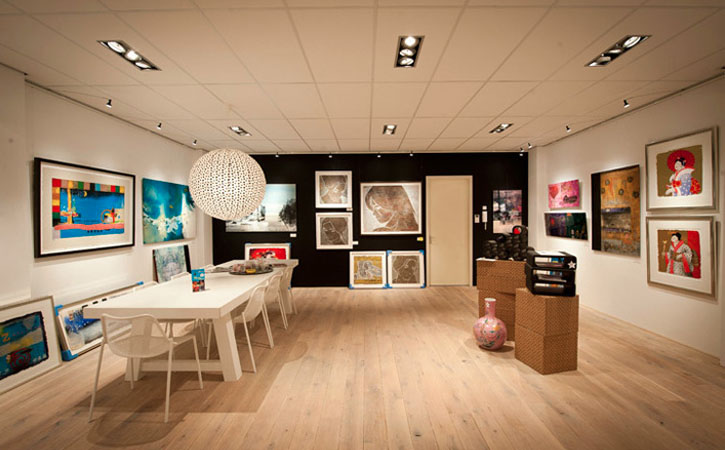 For a gallery of art, the way to suspend the works is fundamental, the Rails to be both reliable, robust and practical. This is why decoho.com has selected the following attachment systems:
Rails Gallery Classic 
The cimaise j known to all galleries. This cimaise is extremely robust and reliable. Very often installed in museums and art galleries, it is able to withstand a weight of 100 kg per linear metre. This picture ledge has a shape in J J in which a steel or aluminium Rod appears. Hooks for 4 x 4 stems are fixed on the Chair rail to hang table.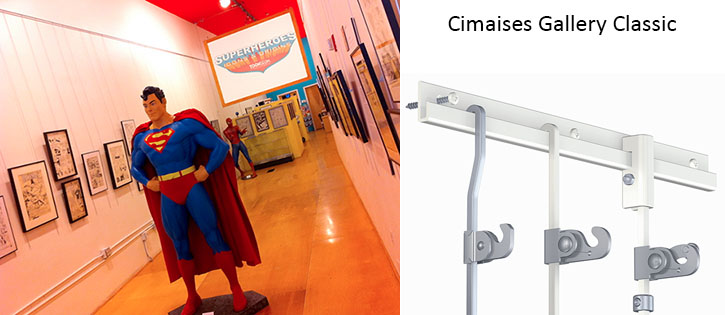 It is also possible to use cables perlon, but we must opt for cylinder hooks for chair rail Classic.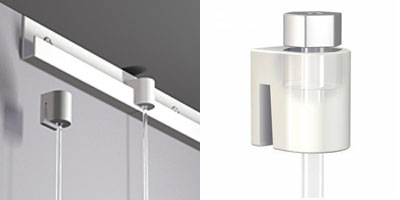 Cimaise Newly R30
Cimaise NEWLY R30 is a very versatile chair rail because she has two mounting rails. A top rail that allows you to attach your frames and tables with a 4 x 4 rod for chair rail, and a bottom rail to insert cables perlon or Twister-tipped steel cables. This versatility makes the star of art galleries.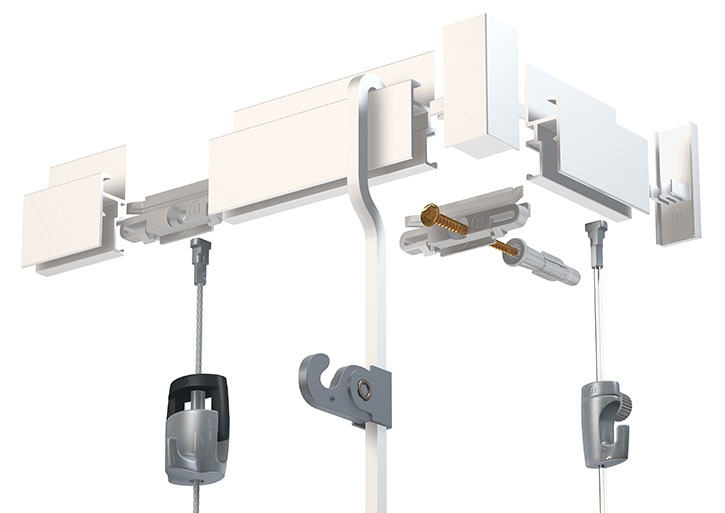 Cimaise Artiteq Combi Pro Light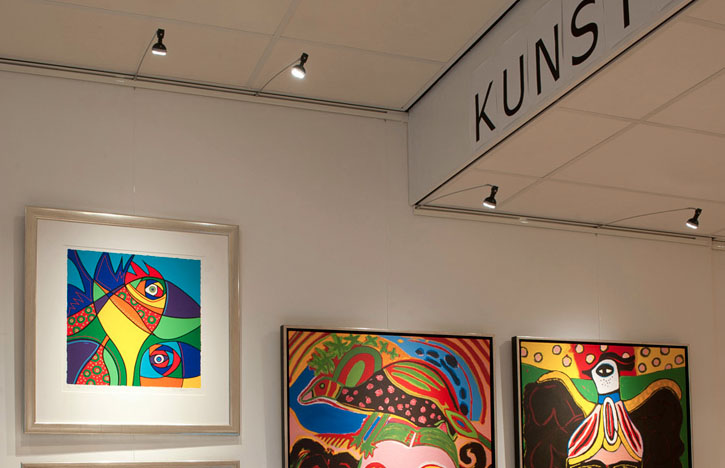 Lighting of works in an art gallery is a vital element, this puts them in value and thus increase purchase intentions. Artiteq has developed a concept of Rails incorporating both a rail for hanging for the tables and a circuit low voltage electrical allowing the insertion of airships lamps. Lamps that can position themselves at any point on the Chair rail, the lighting of your tables becomes extremely precise and effective.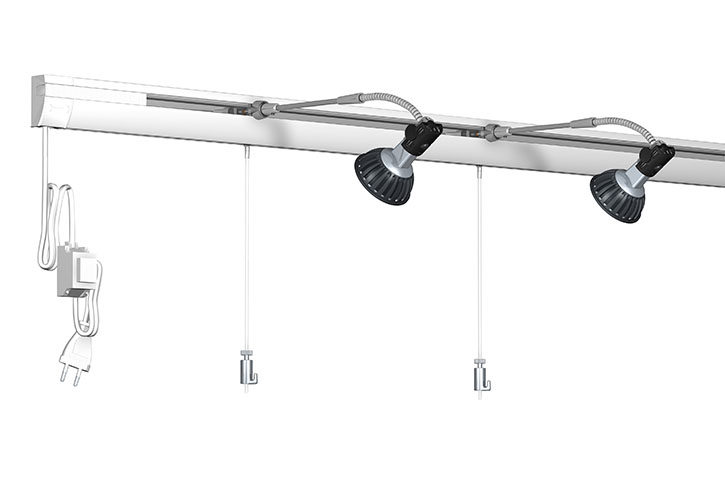 Cimaise Top rail
Because a gallery is an exhibition space, but also a place of sale, the showcase is an essential element. The traditional Chair rails are designed to be attached to the walls, these rails are therefore not suitable for a showcase. This is why we offer Rails for ceiling, picture Rails Top Rail. They will allow you to expose your works of art weighing up to 20 kg per linear metre, either in a window or even within your gallery at the centre of a room.

Expo Tag
Expose a work is one thing, but still need to provide the information sought by the buyer. It is the role of the cartel. But how to display it? Fix it on the walls, and thus damage the latter? No, the solution is Expo Tag. Expo Tag is a thin transparent lamella on which an adhesive patch is attached to each end. One end welcomes the cartel and the other attaches to the back of the work. With Expo Tag, more traces on your walls!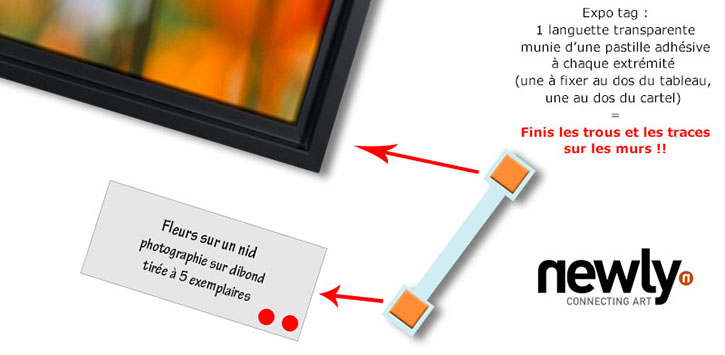 Adhesive fasteners Dibond
One of the artists with whom you work offers his works on support Dibond, plexi or glass without any attachment? The solution: adhesive fasteners Dibond. Our adhesive fasteners Dibond are available in different formats to support of 0.7 to 12 kg.