How to attach documents or pictures on a wall without bugs?
These are beautiful pictures! You have your hands a sacred stack you wish to display on your walls, in order to make it available to your guests, and of course, so you can enjoy all day. only you haven't wanted to make holes with bugs everywhere, not to mention that a bug, it also hides a part of the photo in question. And then the holes in the plaster, it is not the must is it you wish to recover the deposit...
1 - the Patafix
You first buy type Patafix. deposez_ adhesive paste in on the back of your photos and they will easily stick on your wall. However, it may happen that at the time of remove from the wall, a fight ensues between residues of dough and your wall. Everything will depend on the quality of your wallpaper.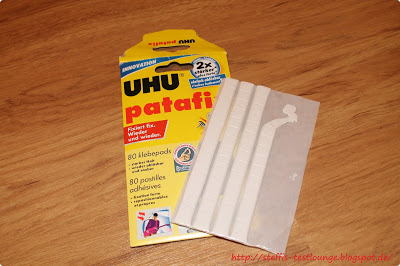 2 - scotch
You can also opt for scotch. take a long piece and fold it in half. The first adhesive part will go on the back of the photo, and the second adhesive part will go on your wall. However, it is sometimes difficult to fit in a specific position by this process.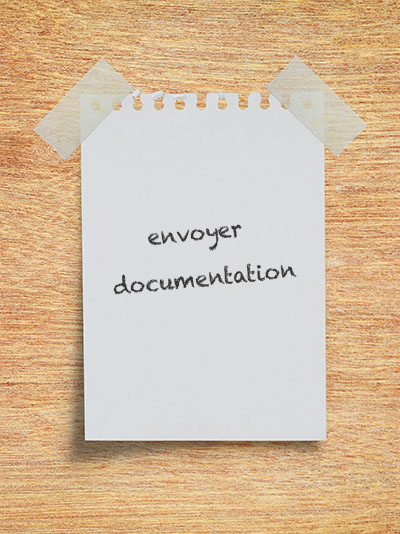 3 - Photo frames or under glass
Alternatively, you can succumb to the charm of a coaster. guests can bring together several photos on the same substrate, with for mounting point, single hole drill. This makes a hole certainly, but a hole in perceuce, to which is added an ankle, it is already "cleaner" than 20 holes in Pushpin... 
4 - Panel wood or Cork
Another possibility, the wood panel it clings easily to the wall and allows to hang several pictures that you punaisez in the wooden panel. Thus, only the attachment of the Panel is likely to leave a trace.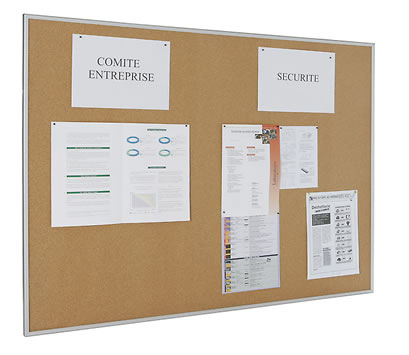 5 - Panel magnet
Latest protagonist in this big and beautiful family photos panels, Panel magnetised. this time, your photos are the Panel thanks to the magnets.
6 - the rope with small clothespin
However, if you are not a fan of panels and you have lots of photos to display, I advise you to use of the rope stretch a string along your wall, and using pliers, attach the pictures along the rope. for prettier rendering, you can buy pliers fantasy in trade, which will be probably much more charming than your conventional fluorescent clothespins.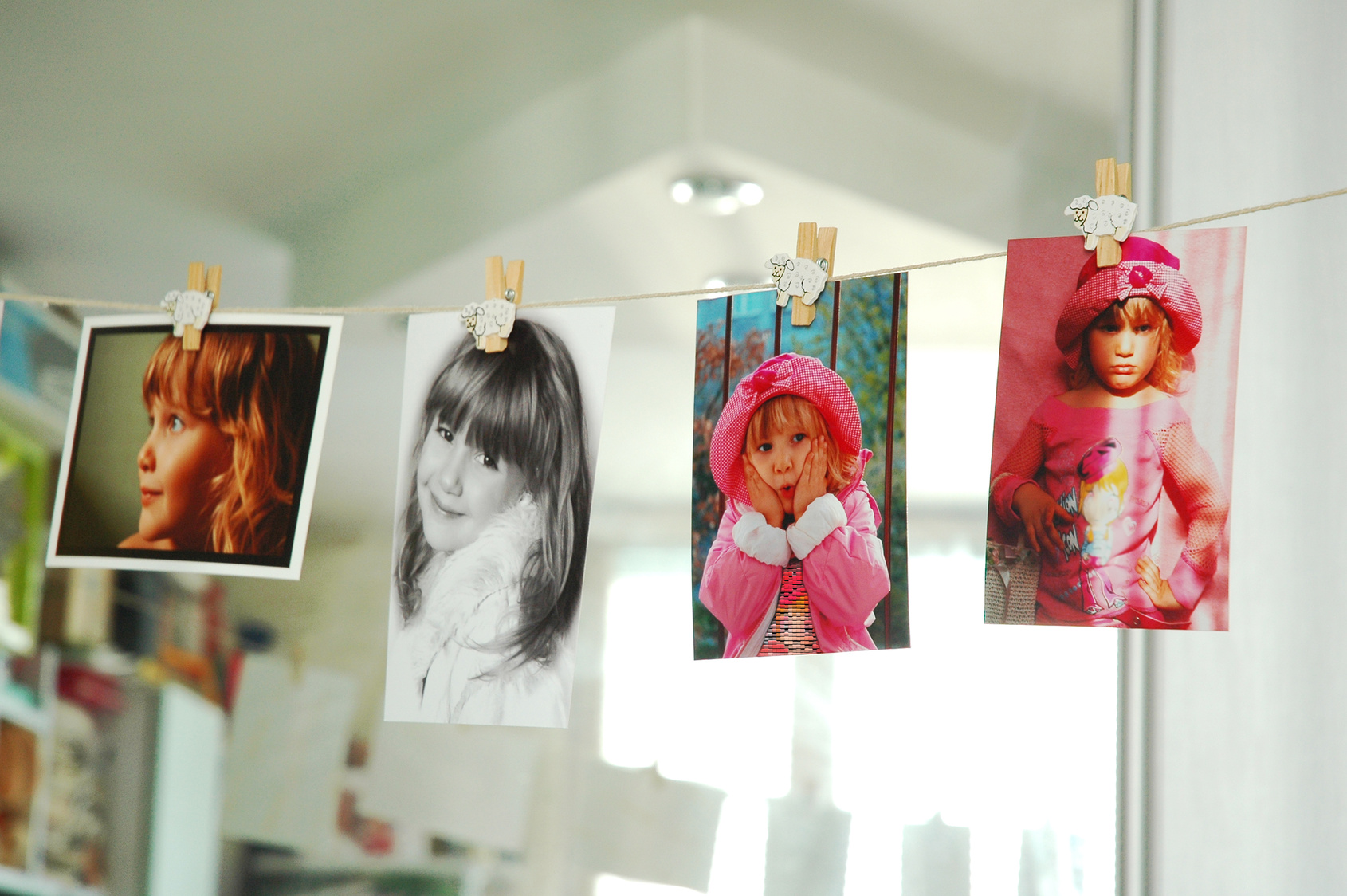 7 - Rail and rail info info more
As the Info Rail name indicates, this rail is a means of communication. Info Rail allows to accrcoher all types of documents - think about your photos, posters, recipes, shopping lists or children's drawings... The rail is fixed to the wall using the Click & Connect system which allows a quick and easy installation. Info Rail has been optimized for documents > 80 gr/m2 with a thickness less than 2 mm.
Info more integrated rail on top support enabling frameworks or small objects.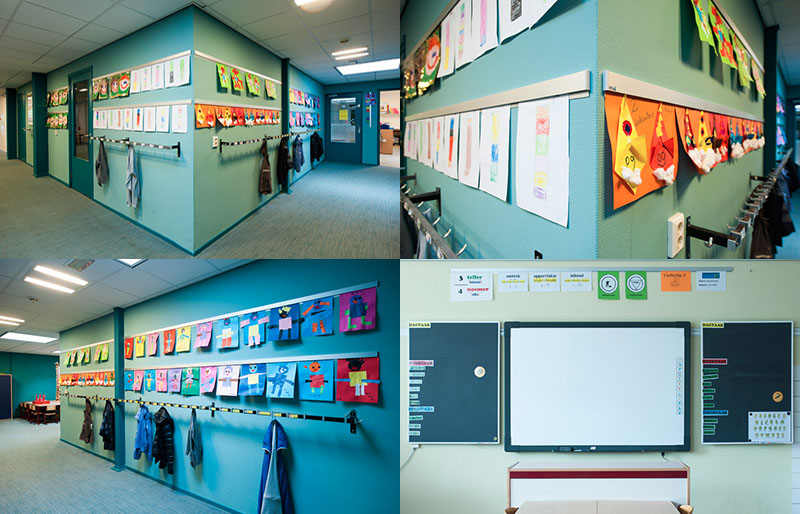 8 - Solo hanger magnet
Solo hanger magnet is a steel cable, which this fixed to the wall using a fastener head, on which it comes to hang photos and documents using mini magnet. Very discreet but powerful those magnets does practically not hide photo or document.
9 - Rails and photo clips
The ultimate solution for hanging frames, tables, photos and document on a walls is to install the Rails. Your walls are protected and you have an infinite opportunity for the attachment of documents and photos. Associated with the system photo clips, no need to frame to hang photos and documents.
10 - Display it
Display It offers a perfect presentation, neat design, for all your photos or documents. E - Clips ™ allow to suspend, change, combine or move in a few seconds a document or a picture.
11 - Gudy dot
The biggest novelty since the Post-It. As a post'it you can stick and unstick but on any documents or photos and profitable and stable manner. Gudi dot is the ultimate solution to secure just, proper documents and photos on a smooth wall, a showcase, Cabinet or smooth surfaces. A simple application of Gudy Dot at the point where you want to hang your documents and you ask. Better you can remove your documents effortlessly and on multiple occasions. And finally, you want to see disappear Gudy dot? Simply pass the acknowledge finger to make it disappear! Simple, effective and economic.