Resolutely ecological, this menu holder is made of top quality regenerated leather from industrial real leather waste, crushed and tanned. Stain-resistant and washable with the most common detergents (however, it is preferable to use a food detergent). Extremely resistant, this menu protector is an investment designed to last for many years. The colour of the menu protector is coloured in the mass, is very resistant to UV rays and does not discolour.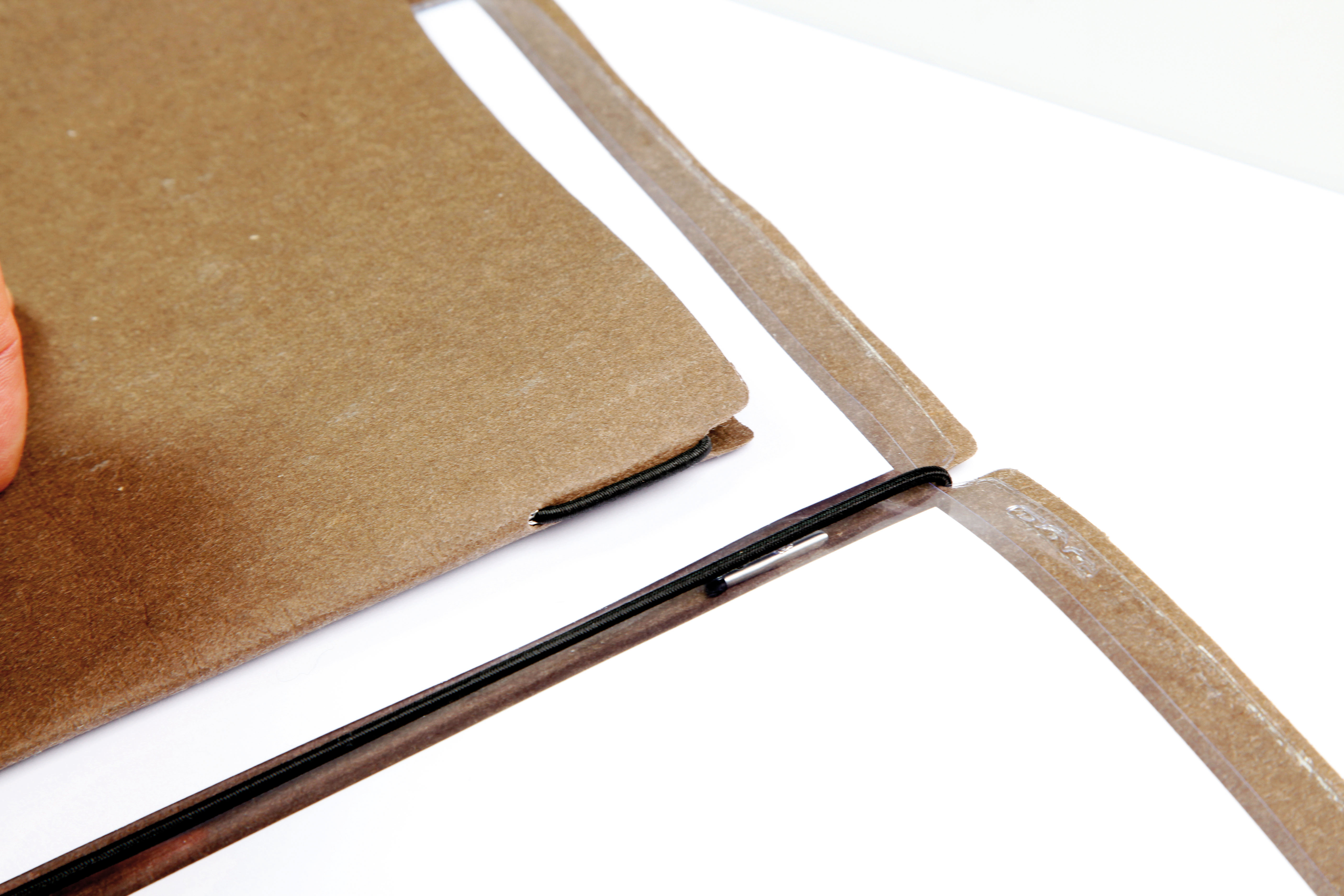 The menu protector is equipped with an inner elastic band to hold transparent inserts or folded and grooved sheets (lamination is recommended).
Three types of plates are available. All of them can be personalized: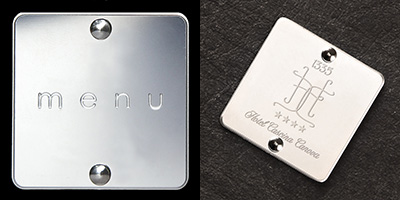 The shiny metal plate: Shiny metal plate engraved with the word "menu" as standard or personalised by laser marking with your name or logo. The plate is riveted to the menu cover.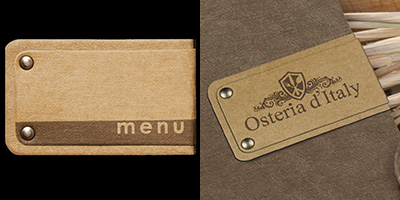 The jeans style label made of cellulose fibre: Made of natural cellulose fiber like jean's labels. The Havana coloured label exists in standard version printed menu or personalized thanks to the digital printing of your name or logo in black.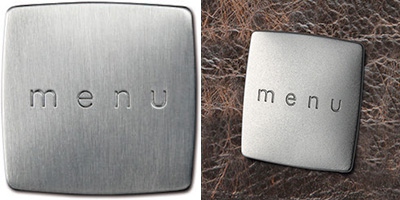 The satin metal plate: Made of slightly curved metal and engraved in its standard version with the word "menu" or customizable by engraving with your name or logo.